The WHO Research & Development Blueprint
In 2015, at the request of 194 member states, the World Health Organization brought together a broad coalition of experts to develop the Research and Development Blueprint for priority emerging infectious diseases. The blueprint comprises an evolving list of emerging diseases that pose a severe public health risk with epidemic potential, and for which insufficient, or no preventive and curative solutions currently exist.
The diseases listed pose a major risk to global public health and play a central role in antibiotic resistance, food insecurity and the global economy. In response, the WHO has urged for accelerated development of vaccines and the increased availability of accurate and reliable diagnostics.
At The Native Antigen Company, the WHO R&D Blueprint is paramount in guiding our efforts to support ongoing research into the prevention and diagnosis of endemic and emerging diseases.
Our mission is to reduce the global burden of infectious disease by developing the highest-quality viral, bacterial and protozoal reagents in rapid response to emerging public health threats.
We strive to maintain strong relationships with industry and academia to ensure a truly excellent service . Our antigens are used by leading pharmaceutical companies and IVD manufacturers in cutting-edge vaccine and serology research, where our highly pure and reliable products are crucial to effective R&D.
In addition to our rapidly expanding portfolio of antigens, we are now developing a range of highly-specific antibodies and ELISA immunoassays for the development of novel diagnostics and vaccines.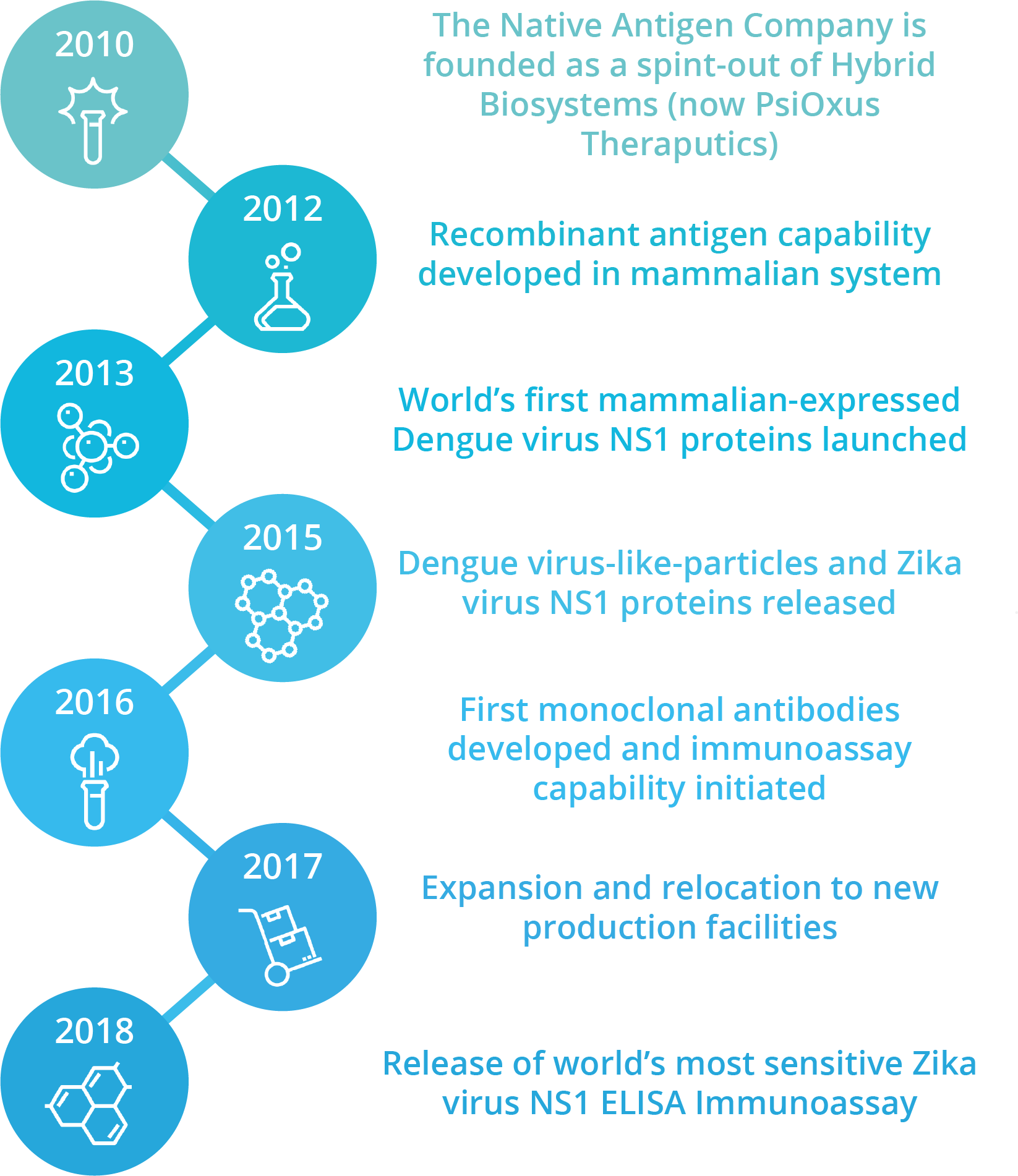 The Native Antigen Company uses a dedicated quality management system to ensure all aspects of our business are performed to the highest possible standards. Since our inception, we have held ISO9001:2008 accreditation for the development, manufacture and sale of native antigens. Regular annual external audits by the acclaimed British Standards Institution (BSI) help us to ensure we remain at the forefront of quality management and process optimisation. We successfully transitioned to the latest ISO9001:2015 version of the standard in 2017.