Group A Streptococcus infections on the rise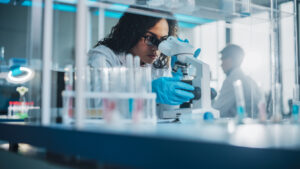 The unusually high incidence of Invasive Group A Streptococcus disease (GAS), especially dangerous for children and immunocompromised adults, dominated media stories this winter. According to the UK governmental data release, from 12th September 2022 to 15th January 2023 there were 38,231 diagnosed Scarlet Fewer cases, 1,665 of which were invasive, resulting in 211 deaths (GOV.UK, 2022). Moreover, an upsurge in S.pyogenes infections in children caused outbreaks in schools and nurseries in the whole Europe, preventing many parents from going to work (WHO, 2022).
It has been proven that economic burden of GAS is substantial also in the United States, where reducing incidence of GAS diseases across all ages by just 20%, through potential vaccine rollout, would avert roughly $1 billion in costs each year (Andrejko et al., 2021)
The Native Antigen Company are committed to supporting research into Streptococcus, offering antigens and antibodies to this bacterium. See all our Streptococcus products here. 
New generation of vaccines
Recent technology advancements, which allowed for the development of effective Covid-19 vaccine in record time prompted revision of already established vaccination strategies. Additionally, with preventable infections with C. Diphtheriae and B. Pertussis on the rise, growing vaccine hesitancy and wide-spread antibiotic resistance development of efficient and save preparations offering, long-lasting immunity has never been so important (GOV UK, 2023).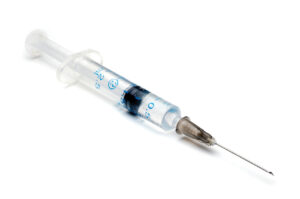 Our Bordetella pertussis product range includes several formats of pertussis toxin and also purified FHA antigen. In addition to applications for vaccine research and within diagnostics kits, our toxin is highly active and widely used in cell biology studies of GTP binding proteins. Click here to learn more about our Bordetella pertussis products.
At The Native Antigen Company, we offer both purified and activity tested diphtheria toxin and antibodies specific to the toxin, for IVD assay development and vaccine R&D. See our full range of C. diphtheriae products here.
Bacterial vaccines in development
Thanks to global initiative to curb the spread of antimicrobial resistance there are multiple vaccines in development against AMR priority bacteria, including Clostridium difficile. High quality antigens are an important part of vaccine discover; for assay design, defining the titre of vaccinated subjects in pre-clinical development & for longitudinal studies post-vaccination to measure immune efficacy over time, and defence against new strains (WHO, 2022).  See our range of Clostridium products here.
Can't see what you want?
If you have a unique need in the space of bacterial antigens or antibodies, we can offer our experience to collaborate in a bespoke development project. Our microbiology team can produce native antigens and toxins in the form of whole bacterial cells, bacterial lysates and viral lysates, with options for further downstream purification. We operate to BSL-2 standards and offer multiple validated options for inactivating bacteria, viruses, and toxins. Click here to see the full list of services we offer.
EMAIL: NAC.CONTACT@LGCGROUP.COM
TELEPHONE: +44 (0)1865 595230
References:
GOV.UK. (2022) Group A streptococcus. Available at: https://www.gov.uk/government/collections/group-a-streptococcal-infections-guidance-and-data (Accessed: January 30, 2023).
GOV.UK. (2023) Diphtheria: Cases among asylum seekers in England, 2022 and 2023. Available at: https://www.gov.uk/government/publications/diphtheria-cases-among-asylum-seekers-in-england-2022 (Accessed: January 30, 2023).
Andrejko, K., Whittles, L.K. and Lewnard, J.A. (2021) "Health-economic value of vaccination against group astreptococcusin the United States," Clinical Infectious Diseases, 74(6), pp. 983–992. Available at: https://doi.org/10.1093/cid/ciab597.
WHO (2022) Bacterial vaccines in clinical and preclinical development 2021, World Health Organization. Available at: https://www.who.int/publications-detail-redirect/9789240052451 (Accessed: January 30, 2023).
WHO (2022) Increase in invasive group A streptococcal infections among children in Europe, including fatalities, World Health Organization. Available at: https://www.who.int/europe/news/item/12-12-2022-increase-in-invasive-group-a-streptococcal-infections-among-children-in-europe–including-fatalities (Accessed: January 30, 2023).