Bulk Quantity SARS-CoV-2 Spike Antigens Now Available
The Native Antigen Company now offers SARS-CoV-2 Spike S1 and S2 in bulk quantities as a highly consistent source of antigen for assay development at scale.
Our SARS-CoV-2 Spike Glycoprotein (CHO)
The Native Antigen Company were the first to offer S1 and S2 subunits of the SARS-CoV-2 Spike protein in early 2020, expressed from our proprietary Virtue™, HEK293 system. These antigens have been widely used by leading research institutions, and biopharmaceutical and IVD organisations in the design, development and manufacture of high quality immunoassays.
In order to meet ongoing levels of demand, The Native Antigen Company has developed stable CHO cell lines, suited to the high-volume production of these particular antigens. Our CHO-expressed S1 and S2 are available at bulk scale to support cost-effective immunoassay development, or in use for generating antibodies at high volumes.
Typical prices for bulk supply of these antigens are given below:
| Amount | Price/mg |
| --- | --- |
| 10mg | £400/mg |
| 50mg | £280/mg |
| 100mg | £220/mg |
For more information on these products, click on the buttons below; For a specific quote, please get in touch with a member of our team.
Comparing Glycosylation Patterns
It's well-established that different expression systems produce recombinant antigens with different post-translational modifications. One of the most common and relevant forms of modification is glycosylation, which impacts a range of protein attributes, including folding, stability, solubility and antigenicity.
To date, there is no consensus on the 'ideal' glycosylation pattern for Spike or many other viral proteins. However, given that insufficient or incorrect glycosylation can cause non-specific antibody binding and cross-reactivity in immunoassays, it can be useful to screen and compare candidate reagents.
Studies have shown that CHO-expressed Spike is similar to that heterologously expressed in human cell lines and native antigen from natural infection. However, small differences nonetheless occur, and such proteins can be used in conjunction to investigate glycan-dependent differences in ACE2 binding affinities and susceptibility to neutralisation by monoclonal antibodies or polyclonal sera.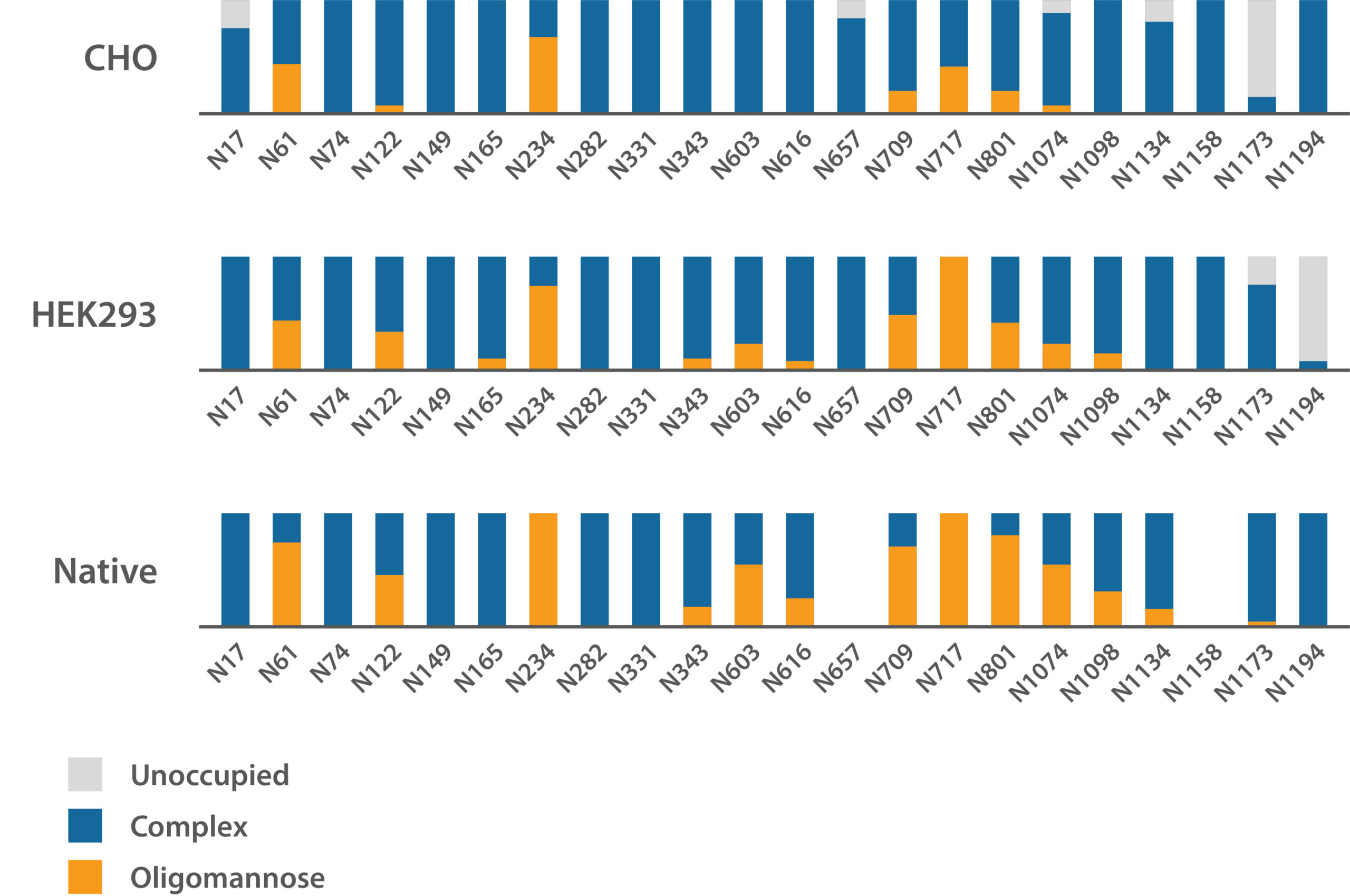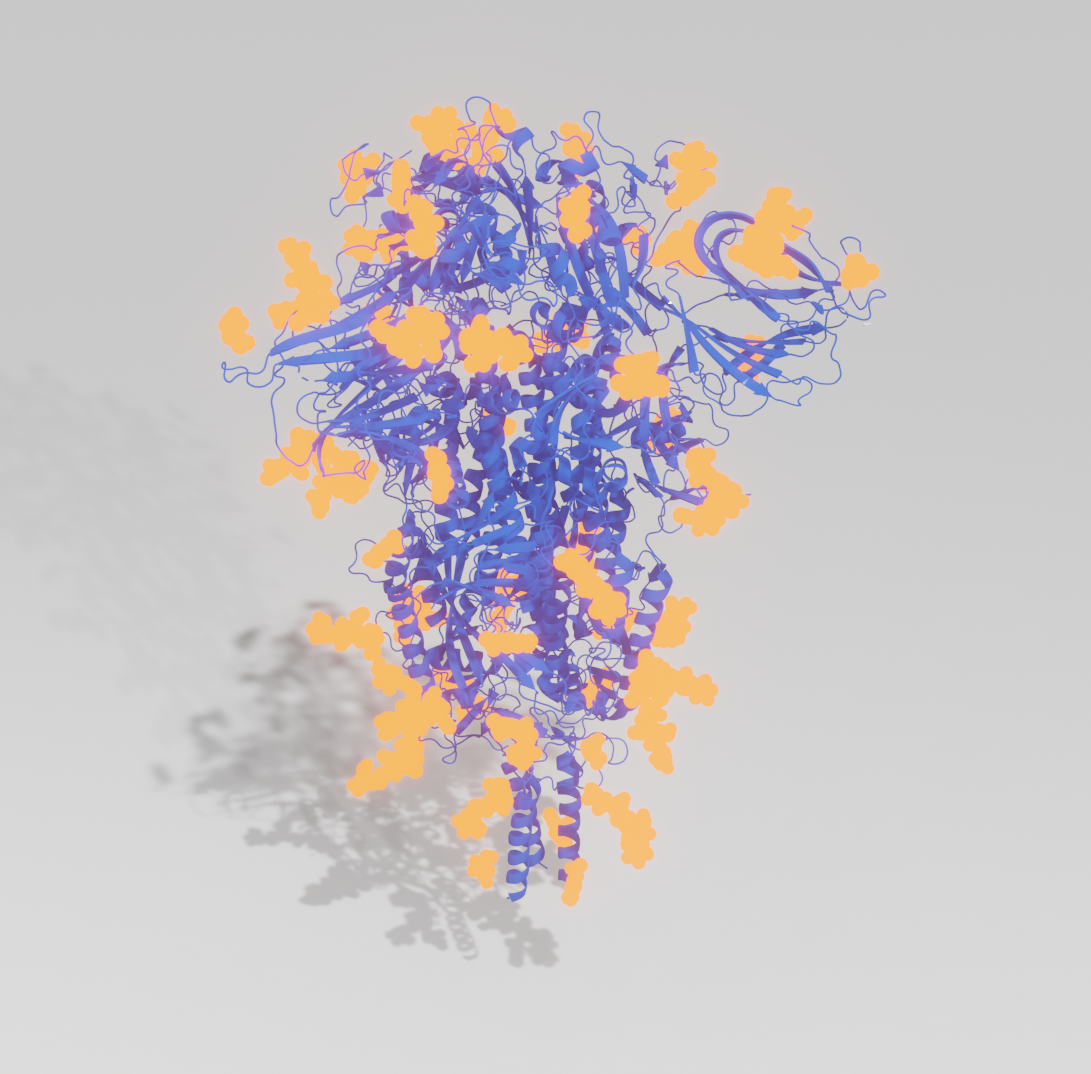 Comparison of N-Linked Glycan Profiles Across CHO, HEK293 and Native-Expressed SARS-CoV-2 Spike Proteins. Data from Allen et al, 2021.
3D crystal structure of fully glycosylated SARS-CoV-2 Spike ectodomain trimer in closed confirmation. Protein is shown blue; glycans are shown orange. PDB: 6VXX.