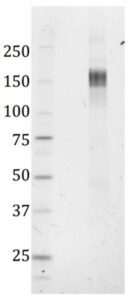 SDS-PAGE: Verification of size and purity of the trimeric SARS-CoV-2 spike protein under denaturing conditions. SDS-PAGE gel showing a band corresponding to the size of the spike monomer; ~ 150 kD.



SEC: Verification of purity and size of the recombinant trimeric SARS-CoV-2 Spike protein under nondenaturing conditions. Size-exclusion chromatography (SEC) plot with peak at 4.0 minutes, corresponding to a size of ~460kD.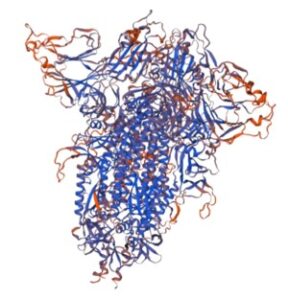 SWISS-MODEL: A 3-D model of the recombinant trimeric SARS-CoV2 spike protein using Swiss-Model (University of Basel).