Partner with us for Guaranteed Bulk Supply
Whether you need a human biomarker, functional enzyme or highly specific nanobody, we're able to develop, produce and scale-manufacture your protein of interest and validate it for a range of different end-user applications. For more details on what we offer, see our information below or get in touch with a member of our team.
The Native Antigen Company has over 10 years of experience supplying bulk reagents to the diagnostic, pharmaceutical and biotechnology industries. We offer gram-scale production from a range of established expression systems and are able to develop proteins in-house as well as support your ongoing manufacturing processes.
Our VirtuE™ (HEK293) system is ideal for yielding native-like post-translational modifications and proper folding of human proteins to maximise performance in assays. To accommodate the breadth of customers requests, we also offer insect-baculovirus, E. coli and native culture of both viruses and bacteria.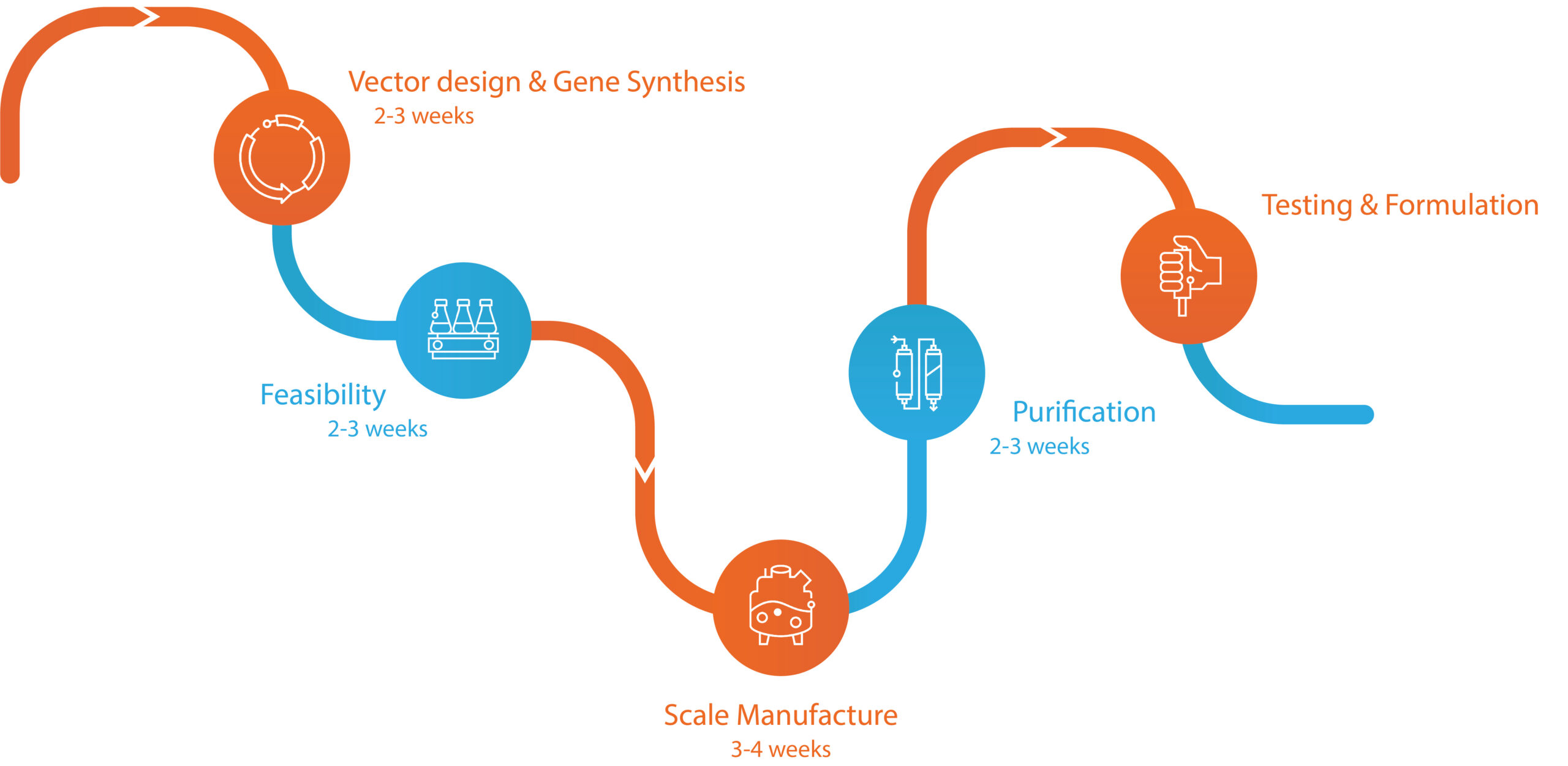 Partner with us to take advantage of our core strengths:
‣  Quality
Our decades of expertise in expression and purification ensure that each of our proteins is produced to the highest standards. Traceable from manufacture through to delivery, our processes ensure a high level of confidence in the quality and reproducibility of our products. All of our operations adhere to ISO9001 standards, thereby meeting the requirements of ISO13485 or GMP systems for their raw materials to be manufactured to recognised quality standards. We also welcome customer audits, and requests for documentation and further validation.
‣  Flexibility
In addition to our range of expression systems, we offer extensive custom specifications and post-production testing. These include, the introduction of tags, secretion signals and mutations, as well as downstream endotoxin, stability, and bioactivity testing. For more information on our vector design, protein purification, antibody generation and assay development services, see our Contract Services.
‣  Agility
With years of experience in responding to emergent viral pathogens, we understand what it means to be agile. To maximise project success and speed to market for our customers, our R&D team can parallelise multiple feasibility studies, followed by accelerated scale manufacture and purification with a range of different methods.
The Native Antigen Company offers bulk production of recombinant antibodies to multi-gram scales. Our capabilities include the production of both IgG and pentameric IgM chimeras, as well as various antibody fragments from our proprietary VirtuE™ HEK293 expression system.
For antibody discovery and generation, we offer immunisation services for the development of monoclonal hybridomas, followed by sequencing and transfer to recombinant systems. Our processes are highly batch consistent to ensure reproducible results for our customers in a range of applications, from fundamental research to drug discovery and IVD development. We also offer a range of custom services, including class- and isotype-switching, affinity/avidity and functionality testing, and bulk conjugation to meet your specific needs.
Get in Touch with a Member of our Team