Reagents for Food-Borne Pathogens
The Native Antigen Company offers a comprehensive range of reagents for food-borne pathogens, including recombinant and native viral and bacterial antigens, native toxins and strain-specific antibodies.

Antigens & Antibodies for Food-Borne Pathogens
Our antigens for food-borne pathogens include whole cells, native lysates, and recombinant proteins for a range of viral and bacterial species. Our recombinant proteins are produced from a range of expression systems, including mammalian, insect and E. coli, with a range of tags available for ease of purification and binding in assays. We also offer a range of complementary antibodies, including monoclonals and polyclonals raised from various species.
For more information on our antigens and antibodies for food-borne pathogens, click the links in the table below:
Native Toxins and Toxoids
The Native Antigen Company offers a range of highly purified bacterial toxins, used in the development of immunoassays and for the study of disease pathways, including cardiovascular disorders, cancer and diabetes. Each of our toxins are purified directly from cultured bacteria, and undergo several purification steps, followed by toxin-specific bioactivity testing. We also offer formaldehyde-inactivated toxoids that retain their antigenicity, while losing their cytotoxic activity. Our toxins and toxoids are available in a range of formats, including liquid, lyophilised and glycerol.
To see our full range of toxins and toxoids, click the button below:
Virus-like particles (VLPs) comprise the structural proteins of a viral particle, but don't contain genomic material, making them non-infectious, while presenting all of the structural epitopes of a native virus. Because of these properties, VLPs have been extensively used in diagnostic and vaccine R&D over recent years.
To support norovirus research and development, The Native Antigen Company offers an extended range of 8 norovirus-like particles, produced from our proprietary VirtuE™ (HEK293) and insect-baculovirus expression systems.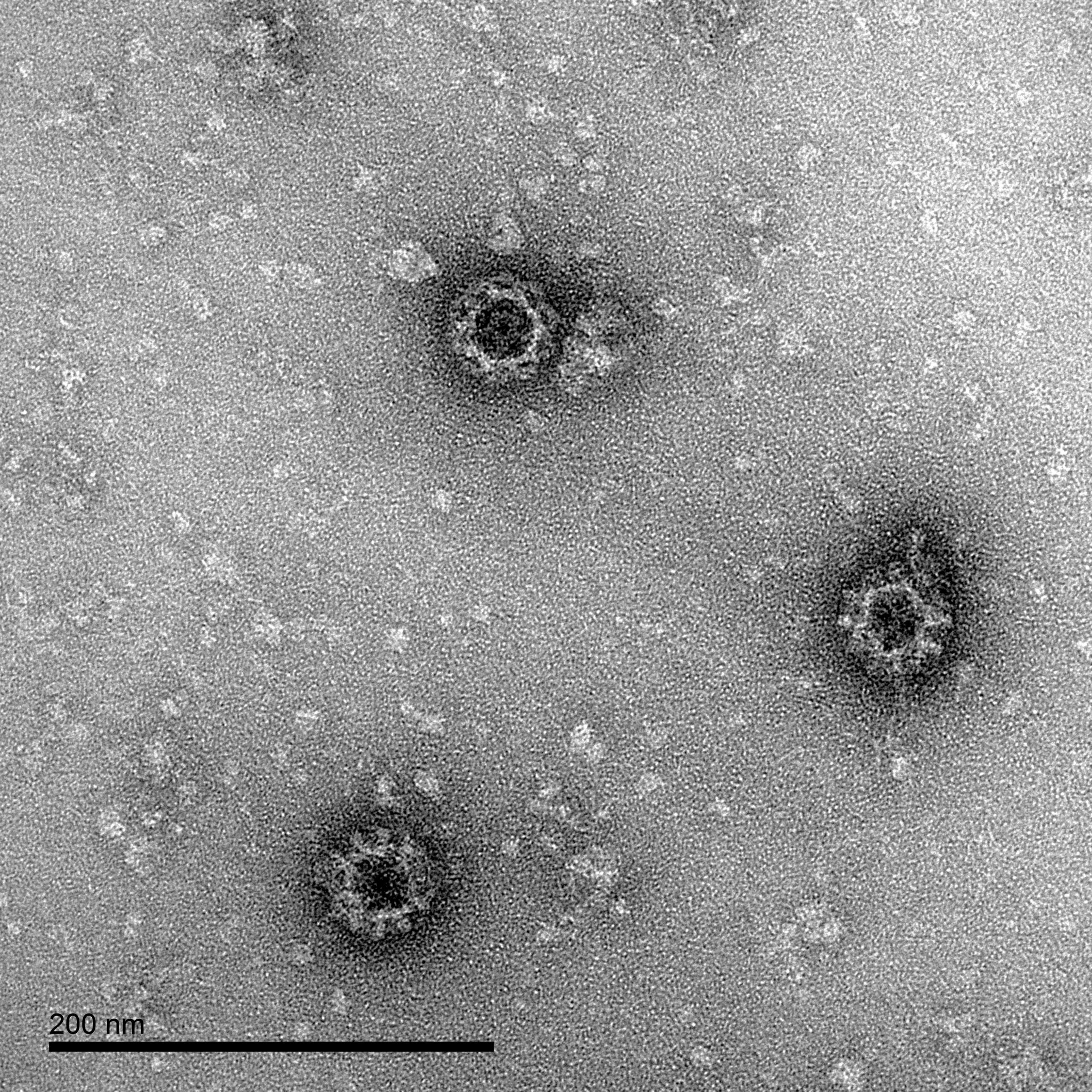 Norovirus Electron Micrographs: negative stain EM of norovirus GI.1 VLPs produced by The Native Antigen Company, showing intact particles.