Our Latest Coronavirus Antibodies
The Native Antigen Company offers an extended range of coronavirus antibodies, including SARS-CoV-2 Nucleoprotein monoclonals and matched pairs, SARS-CoV-2 monoclonal nanobodies, and polyclonals against the four HCoV NPs. For more information on these products, click the buttons below:
New SARS-CoV-2 Nucleoprotein Monoclonals
Our latest matched-pair Nucleoprotein capture and detection antibodies are ideal for the development of highly specific SARS-CoV-2 immunoassays. Tested in sandwich ELISA, these antibodies show high affinity for SARS-CoV-2 Nucleoprotein.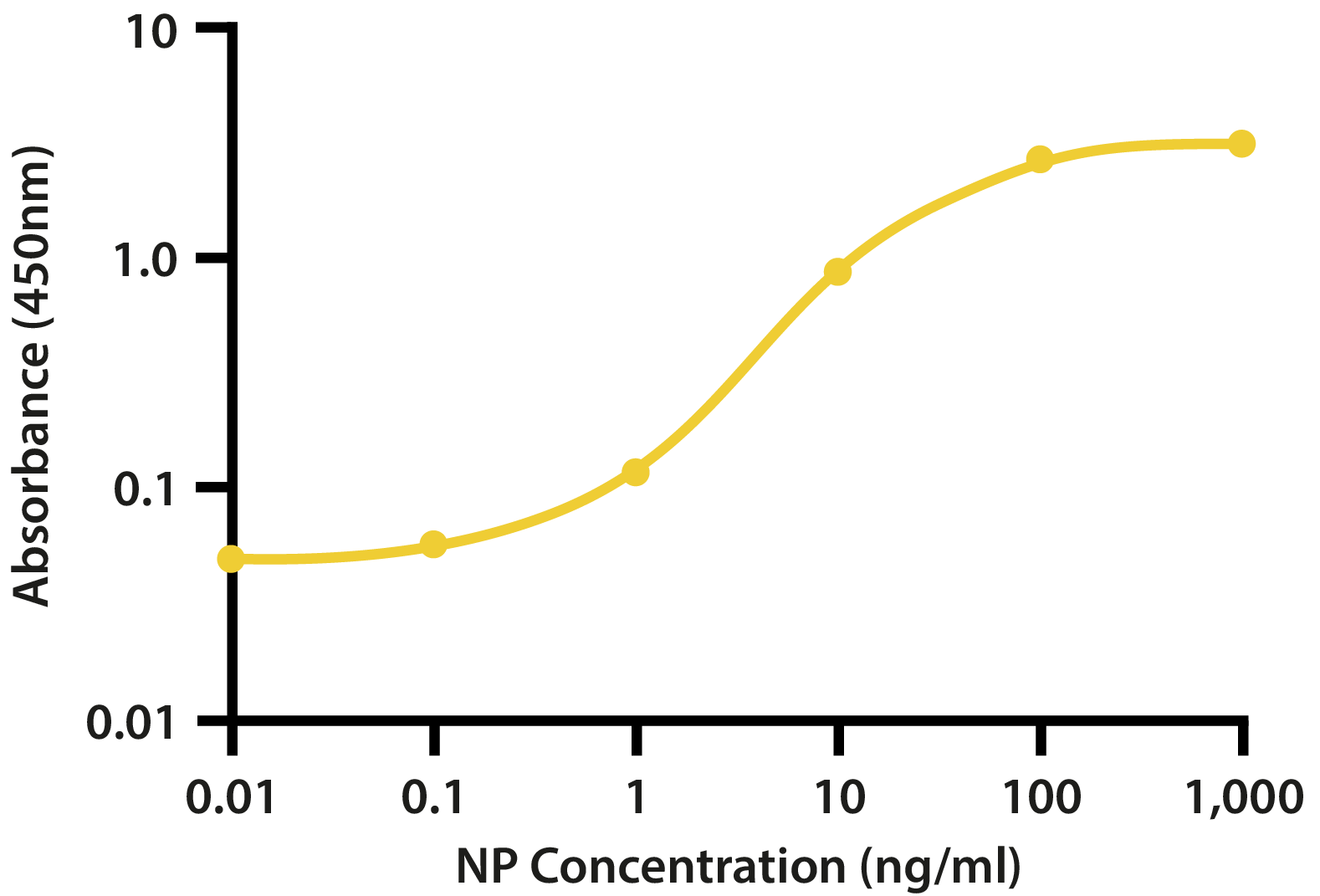 Binding data of MAB12468 (capture antibody) in sandwich ELISA.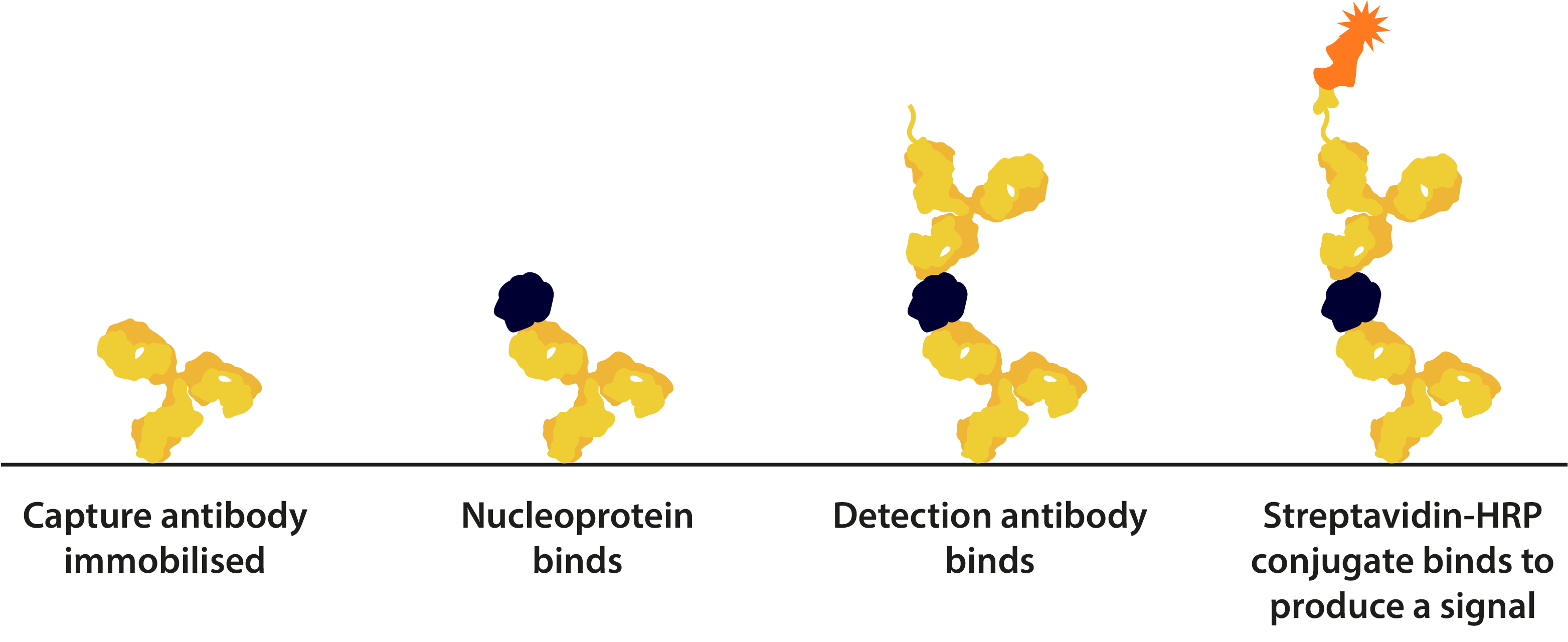 Sandwich ELISA format for our NP matched-pairs.
New SARS-CoV-2 Spike Nanobodies
The Native Antigen Company now offers VHH nanobodies, comprising the heavy chain Fab fragments of llama anti-SARS-CoV-2 Spike antibodies. These antibodies show differential neutralising activity against wild-type SARS-CoV-2 and its variants, and are suitable for use in the development of ELISAs and neutralisation assays.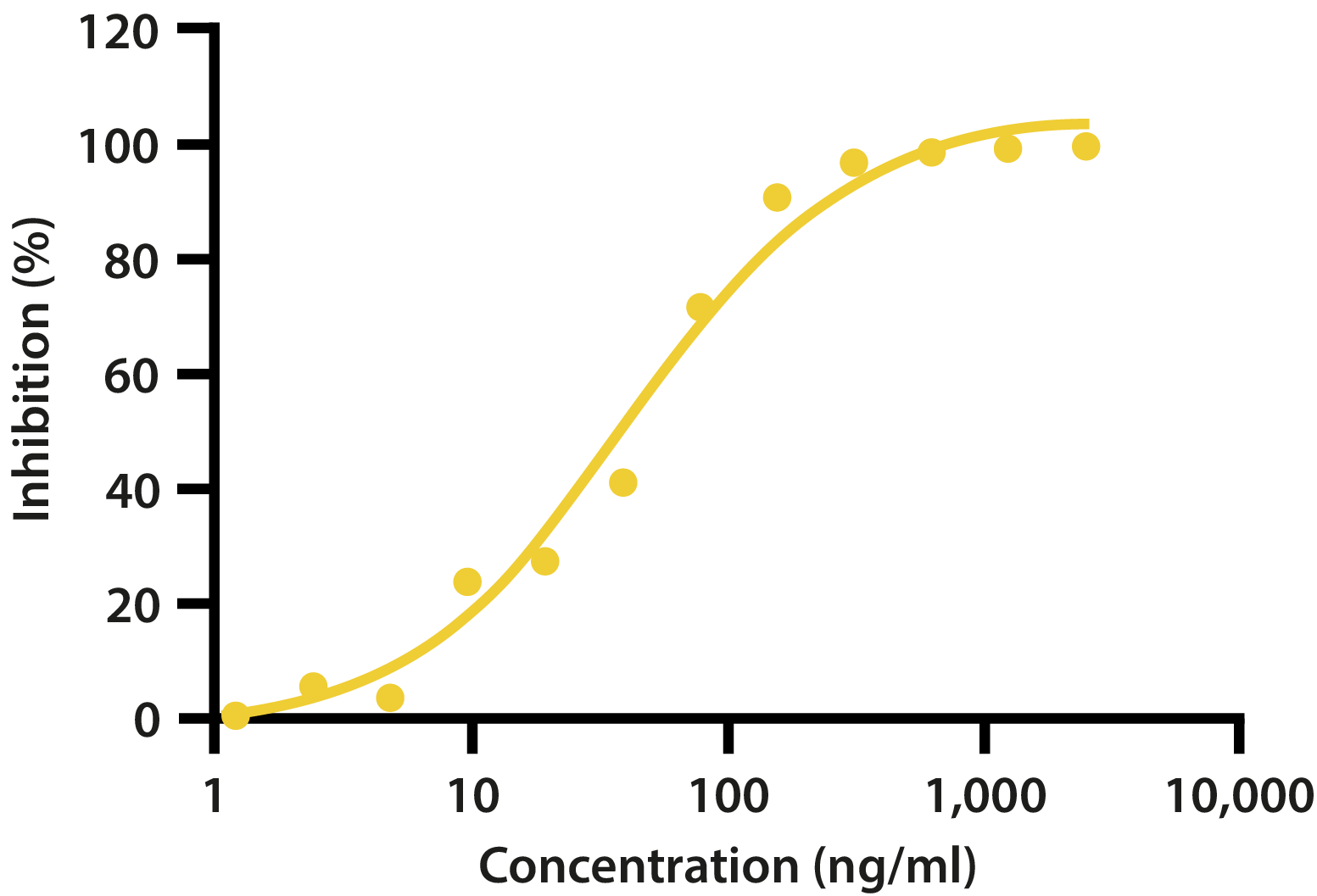 Inhibitory activity of nanobody (MAB12474) against SARS-CoV-2 RBD binding to ACE2, as determined by ELISA.
New HCoV Spike Polyclonals
The Native Antigen Company now offers anti-HCoV S1 polyclonals. These antibodies have shown to not bind SARS-CoV-2 S1 in ELISA, making them suitable for the development of non-SARS-CoV-2 coronavirus assays, including ELISAs and Western blots.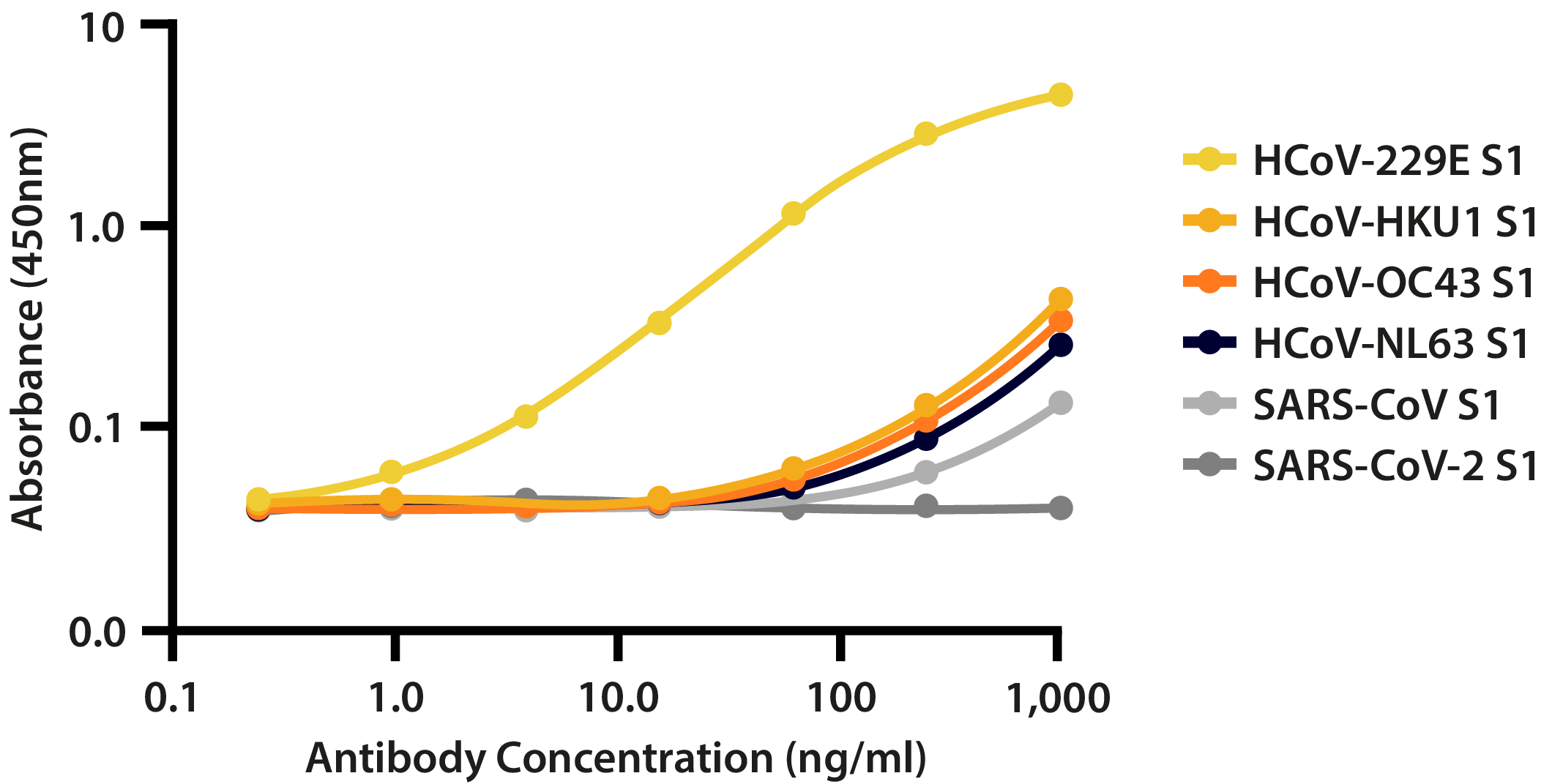 PAB21478 antigen-down ELISA with HCoV-229E (REC31895), HCoV-HKU1 (REC31897), HCoV-OC43 (REC31894), HCoV-NL63 (REC31896), SARS-CoV (REC31809) and SARS-CoV-2 (REC31806) Spike subunit 1 proteins.
See Our Full Range of Spike Variant Antibodies
The Native Antigen Company offers an extensive range of monoclonal antibodies specific to wild-type SARS-CoV-2 and its variants. For more information on these products, click the button below: